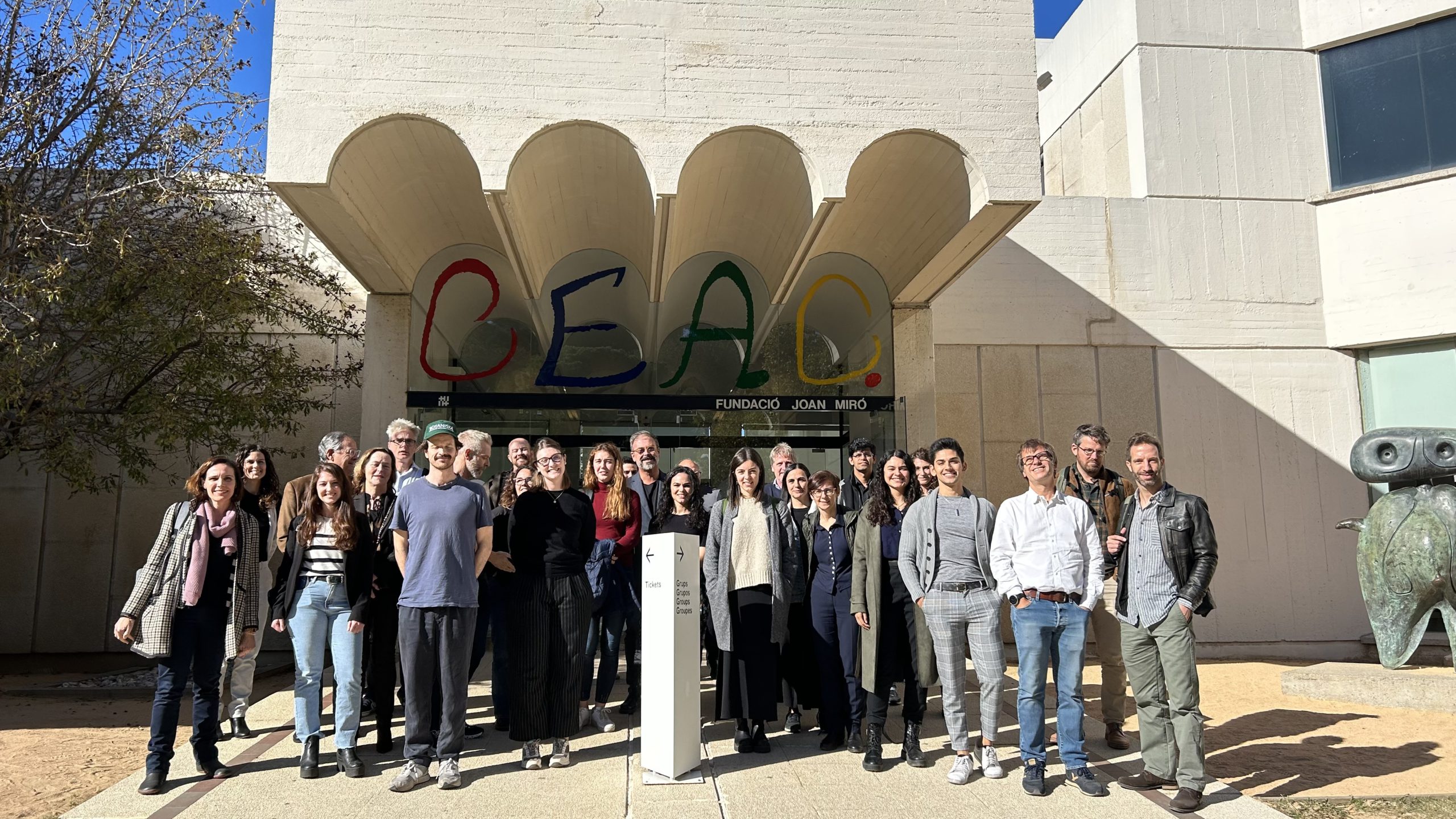 The much-anticipated annual meeting of the European project MISTRAL took place last Wednesday 8th and Thursday 9th November 2023, bringing together international researchers from the eight partner institutions that build up MISTRAL at the Fundació Miró in Barcelona. The two-day event featured comprehensive presentations by researchers, providing critical insights into the complex interplay between the microbiome and HIV-1-related outcomes.
Physicians, researchers, bioinformaticians, among many other experts shared their findings, exchanged ideas, and explored the synergies within MISTRAL's multidisciplinary approach. They discussed cutting-edge methodologies employed in their work, highlighting advancements in microbiome sequencing technologies, data analytics, and computational modeling. By scrutinizing the microbiome composition of diverse cohorts, MISTRAL seeks to develop predictive models that can identify individuals predisposed to HIV-1 acquisition, chronic complications, drug resistance, and poor response to therapeutic vaccination.
As the meeting concluded, MISTRAL coordinator and IrsiCaixa Principal Investigator Roger Paredes emphasized the project's commitment to translational research, aiming to bridge the gap between scientific discovery and tangible clinical applications. The classification framework being developed by MISTRAL holds immense potential for personalized medicine, allowing for targeted interventions and preventive strategies tailored to an individual's microbiome profile.
The collaborative spirit showcased at the annual meeting reinforces MISTRAL's position at the forefront of innovative research, promising a future where precision medicine transforms the landscape of HIV/AIDS prevention and treatment.